Post views: 36
A third-year student at the University of Bedfordshire has written a picture book on the subject of anxiety, highlighting different coping methods children can use to manage their worries.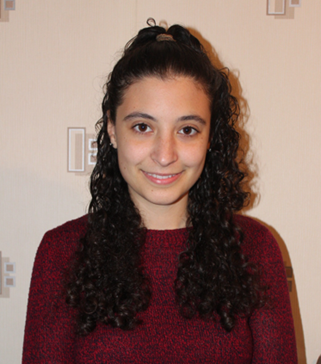 Laurajoy Newman – who is currently in her final year of studies BA (Hons) Applied Education Studies with the University Teacher Training School – was inspired to write the book after witnessing the anxieties of children at the school she works at as part of her studies.
Title 'The Worry-o-saur', the story centers on a dinosaur named Geoff who struggles with anxiety. Throughout the pages of the picture book, Geoff sets off on an adventure through a forest, meeting other dinosaur friends along the way who offer him support and suggest different ways to try to deal with his feelings.
After sending his manuscript to a number of publishers, Laurajoy received three offers and decided to move forward with Pegasus Publishers and the book was released in late 2021.
Laurajoy said: "The idea behind my book was to provide an opportunity to start conversations with children about worry and to teach them that it's okay to have feelings other than happiness. I noticed an increase in the number of children at my school who were struggling with Covid-19 and wanted to help them – it was the best way I could think of!
One of the main themes of the book shows the importance of asking for help, as seen when Geoff the dinosaur opens up to his father about how he feels, which Laurajoy hopes will inspire the children to trust that they are open to parents, guardians or teachers about their concerns.
She added, "I hope children who read this book will understand that it's okay to have worries and not let their feelings control them. There are coping methods and other proven strategies explained in the story, so hopefully Geoff and his friends will help the children who read their story.
'The Worry-o-saur' is Laurajoy's first published book and, after receiving it, she hopes to put pen to paper but says a sequel would likely focus on a different emotion.
Dr. Karen Wicks, a lecturer in applied educational studies, commented on Laurajoy's success: "It is so good to see Laurajoy's compassion for children and I'm sure his book will help many who are in trouble. Congratulations to her and I look forward to her next book!