[ad_1]
A book by Peterborough theater artist and writer Kate Story has been named a finalist for the 2022 Governor General's Literary Awards.
The Canada Council for the Arts announced the 70 finalists in 14 categories in English and French on Wednesday, October 12, along with Story's young adult novel Sea urchin one of five finalists in the English-language children's literature category.
As a finalist, Story receives $1,000. The winners in each category, to be announced Nov. 16, will each receive $25,000, with the publisher of each winning book receiving $3,000 to promote the book.
Advertisement – story continues below
Published Fall 2021 by Running the Goat Books and Broadsides, Sea urchin is a historical fantasy set in early 20th century Newfoundland and tells the story of 13-year-old Dorthea, who adopts a new identity as a boy named Jack to go undercover and investigate the activities of the Italian scientist Marconi, who arrived in St John's to receive the first wireless transatlantic radio signal. The story also delves into the relationship between Dor and her mother, Dor's love for her friend Clare, and mysterious fairies known as the Little Strangers.
In a 2021 interview with Lynette Adams for CBC News, Story credits Marnie Parsons of Running the Goat as the initial motivation for Sea urchin.
"She said, very specifically, that she wanted me to write young adult fantasy, set in Newfoundland, historical, with fairies, and I was thrilled," said Story, which passed her childhood in St. John's in the 1970s. "I think I took a lot of my own life and transplanted it 70 years ago, to be Dor."
"(I) never thought I'd see the day when a book featuring a genderqueer misfit from Southside Road would be a finalist for a grand prize," Story wrote on Facebook after finding out. Sea urchin was named a finalist for the Governor General's Literary Award.
However, Story has little time to bask in the brilliance of his latest achievement. His new performance Anxiety is slated to premiere at Theater On King for a run of seven performances beginning November 24.
Presented by Public Energy Performing Arts, Anxiety is Story's retelling of the epic poem in Old English Beowulf. She skillfully weaves the poem into a humorous, poignant and honest exploration of her own story growing up as the daughter of a famous Newfoundland lexicographer.
Advertisement – story continues below
Story's father, George, who died in 1994, pioneered the study of Newfoundland history, culture, language and literature, including his work on the Dictionary of Newfoundland English.
In AnxietyStory examines the history of the English language and the roots of white supremacy as it seeks to understand its place in a seemingly insane modern world.
For more information on Anxiety and for tickets visit publicenergy.ca/performance/anxiety/.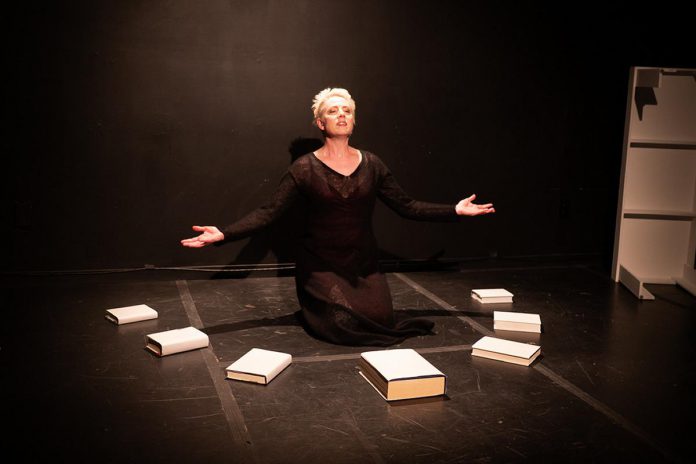 [ad_2]
Source link