A ballad of love and glory (historical fiction – hardcover) by Reyna Grande
Ximena Salomé is a gifted Mexican healer who dreams of starting a family with the man she loves in the coveted land she calls home. But when the Texas Rangers storm her ranch and gun down her husband, her dreams are shattered. Swearing to honor her husband's memory and defend her country, Ximena uses her healing skills as a nurse on the front lines of devastating war.
Meanwhile, John Riley, an Irish immigrant in the Yankee army desperate to help his family escape the famine ravaging his homeland, is sickened by the unjust war and unspeakable atrocities committed against his countrymen by nativist officers. In a daring act of defiance, he swims across the Río Grande and joins the Mexican army – a desertion punishable by execution. He forms the St. Patrick's Battalion, a band of Irish soldiers ready to fight to the death for the freedom of Mexico.
April is National Poetry Month and Book Passage has a strong and varied collection of poetry books and poets to recommend. Here is a couple:
Boomerang/Bumeran (poetry – paperback) by Achy Obejas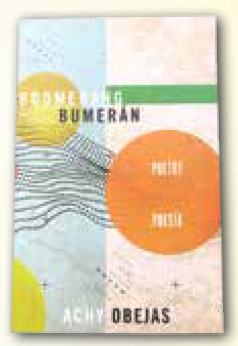 It is a unique and inspiring bilingual collection of lyric poetry written in bold, mostly genderless English and Spanish that addresses immigration, displacement, love and activism. The book is divided into 3 sections: first, poems dealing with immigration and displacement; second, those dealing with love, lost and found, and finally, action-oriented verses, about ways to right injustice and fix the world. The volume will be both inspirational and supportive for readers living with marginalized identities and those who love and support them.
Call us what we wear (poetry – paperback) by Amanda Gorman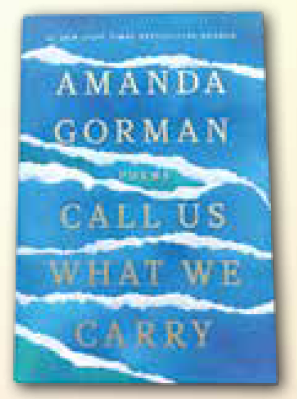 The Light Poetry Collection by #1 New York Times Amanda Gorman, bestselling author and presidential inaugural poet, captures a moment of shipwreck in time and turns it into words of hope and healing. In Call us what we wear, Gorman explores history, language, identity and erasure through an imaginative and intimate collage. Harnessing the collective grief of a global pandemic, this beautifully crafted volume features poems in many inventive styles and structures and highlights a moment of judgment.
Events to come
Thursday, April 14 at 5:30 p.m. (free online) Rabih Alameddine, Elizabeth Crane, Susan Perabo, Jess Walter and Hannah Tintirik Larson, authors of Little Odysseys
Some of the thirty-five literary luminaries who have come together for the superb collection Little Odysseys will be present for this virtual event. The collection is a must for any lover of literature because it takes the reader into the landscape of the contemporary short story.
Monday, April 18 at 7 p.m. (ticket, in person at Dominican University) Valerie Biden Owens, author of Grow Biden
Valerie Biden Owens is the younger sister of Joe Biden, a trusted confidante and lifelong campaign manager. She will talk about what it was like to be one of the first female campaign managers in US history, her family, her faith and the fate that shaped her life, and the power of empathy and kindness in the face of turmoil and division. Grow Biden details her decades-long professional career in politics and the pivotal role she played in her brother's life as a shrewd adviser, ever-faithful lawyer, and best friend.
https://www.bookpassage.com/
Posted on April 7, 2022