Shelf displays is a new series at Lit Hub where booksellers from independent bookstores across the country share their favorite reads of the moment. The titles below are all available from Salisbury's independent bookstore, South Main Book Company, located at 110 S. Main St. in Salisbury, North Carolina. Store owner Alissa Redmond shares her picks below.
Check out other picks from store staff here.
*
Celeste Ng, Our missing hearts
(PenguinPress)
It deserves to be a runaway blockbuster when it comes out in October. Its dystopian synopsis: our government can reinstate children on an anonymous report of seditious parental behavior. A woman uses poetry to fight these kidnappings and to combat the rampant anti-Asian hatred gripping society, as behind-the-scenes hero librarians attempt to document fractured family ties. If you don't already know that Celeste Ng is a literary force, this book will illuminate your perspective.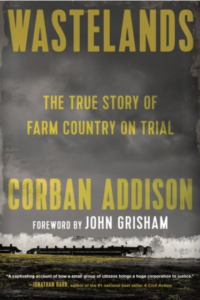 Corban Addison, Wasteland
(Knopf)
Corban Addison's Wasteland has something for everyone as a southern, true-crime procedural thriller (especially great if you've ever driven Interstate 40 down the North Carolina coast wondering "What's that smell?"). A legal dream team fights environmental racism perpetrated by corporate pig farms on their underprivileged neighbors.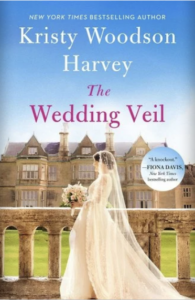 Kristy Woodson Harvey, The wedding veil
(Book Gallery)
Kristy Woodson Harvey's ninth novel, and first work of historical fiction, features incredible characters that come to life from the prologue. A young Edith Dresser, wearing roller skates in her mother's boudoir, tries on a bridal veil and is fascinated by her mother's tender prognosis of her future marital bliss. Flashforward a few years, and Edith marries George Vanderbilt, who takes her to their new home, the Biltmore Estate in the mountains of North Carolina. Readers of contemporary novels will thoroughly enjoy the chapters set in modern times as the mystery of a wedding veil changes several life stories.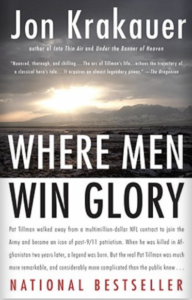 Jon Krakauer, Where Men Gain Glory: Pat Tillman's Odyssey
(Anchor Books)
Krakauer details Pat Tillman's post-9/11 struggle as he quit his NFL contract to enlist in the US Army, only to return home from Afghanistan in a body bag, with many unanswered questions. This book could shatter your faith in our government's ability to tell the truth – it's not heartwarming, but this story will touch you. There was so much more to Pat Tillman than how he died, and Krakauer does a top-notch job of giving him a voice from beyond.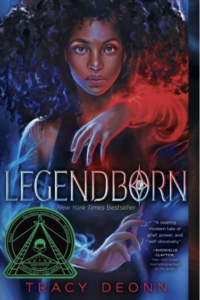 Tracy Deon, Born of legend
(Margaret K. McElderry books)
If you haven't read Tracy Deonn Born of legend However, you must simply before its sequel bloodied comes out in November. Set on the University of North Carolina campus at Chapel Hill, Deonn infuses the legend of King Arthur with Southern Gothic lore and teenage angst in a compelling young adult/sci-fi novel. Perfect for Cassandra Clare fans – perhaps with an added affinity for Colson Whitehead? – Deonn's newly created world has set the literary world in turmoil, and she's likely to continue breaking down walls and pushing new frontiers in these genres for many years to come. .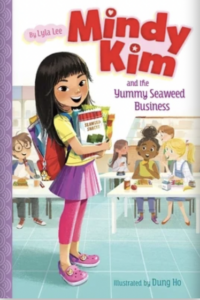 Lyla Lee, Mindy Kim
(Aladdin paperbacks)
by Lyla Lee Mindy Kim the series displays great story depth for an emerging reader, and with an eighth Title coming out this summer, it's the perfect series to get your kids lost at the end of school. I should note a triggering warning here regarding Mindy's deceased mother, who died after a long illness before this series originated. My daughters (ages 11 and 6) are both obsessed with Mindy's campaigns for a dog, good friends, and a great vacation; I appreciate Mindy's politeness and kindness, which is not often exhibited in the pages of the early chapters of books.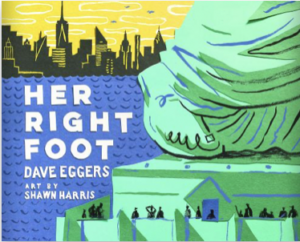 Dave Eggers, sick. by Shawn Harris, His right foot
(Books of Chronicles)
His right foot begins with the true story of the creation of the Statue of Liberty in France and its return to Ellis Island in New York. Eggers leaves the reader with very deep questions about what the Statue literally "represents" – does its leg display the intention to move, and does this movement appear to be related to the sea? I continually get goosebumps towards the conclusion of this story, as we realize that Lady Liberty breaks free from her shackles to meet newcomers to the United States where they are, accept them as they are, welcome to our shores. Sometimes children's literature can convey grander statements than works intended for adults; it's one of those rare books.